RS Blastech Exhibing at Surface World 2018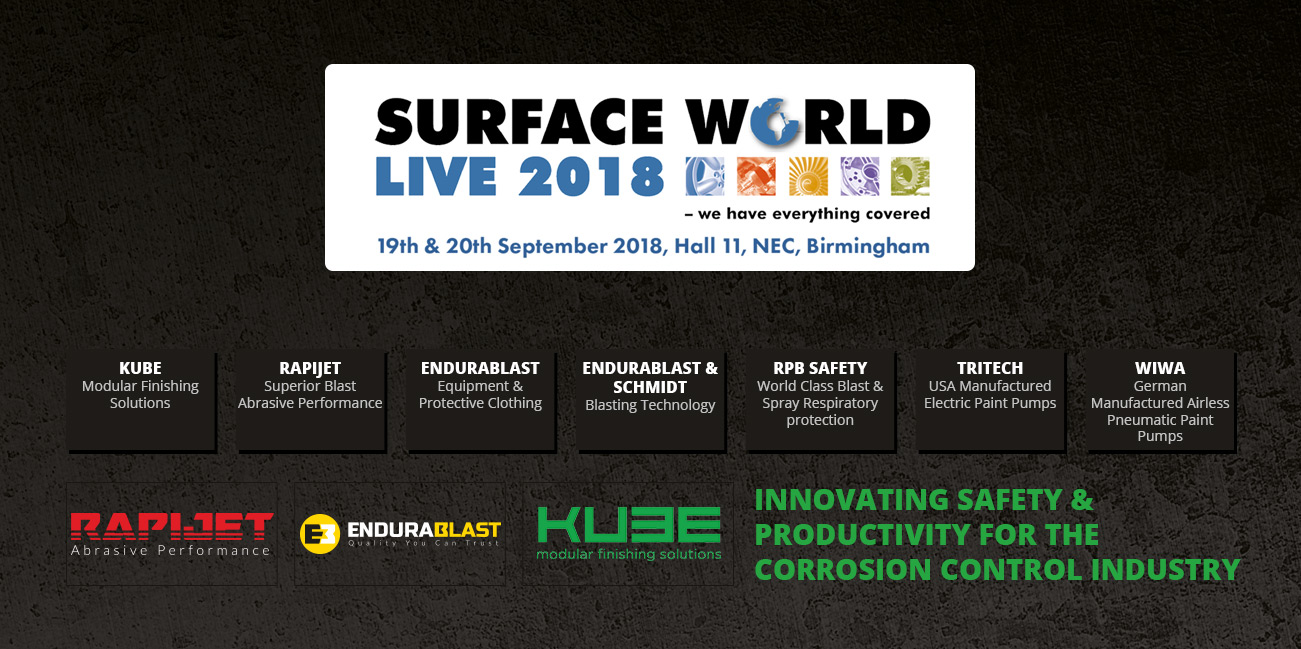 RS Blastech Exhibing at Surface World 2018 19th & 20th September, Hall 11 Stand R7, NEC Birmingham
Showcasing:
Turnkey Solutions For Industrial Blast Rooms & Paint Booths – Increasing productivity and reducing operational costs.
KUBE - Kube Modular Finishing Solutions - Flexible, Contained & Efficient Blasting, Spraying, Heating & Ventilation Facilities
Providers of Innovative Blast & Spray Equipment & Abrasive Media
C-Kube – British Built Industrial Blast Cabinets – Suction/Pressure/Pressure Hold
EnduraBlast - New Innovative Range of Blast & Spray Equipment & Safety PPE - Popular brands, EnduraBlast, RPB Safety, WIWA Paint Pumps, Tritech Paint Pumps, Schmidt Blast Valve Technology, Tyvek, Kennametal, Blastone to name a few.
RAPIJET - Abrasive Performance - Full range of Abrasives - Steel Grit, Steel Shot, Aluminium Oxide, Glass Bead, Garnet, Walnut Shell, Copperslag plus more in all grades and sizing.